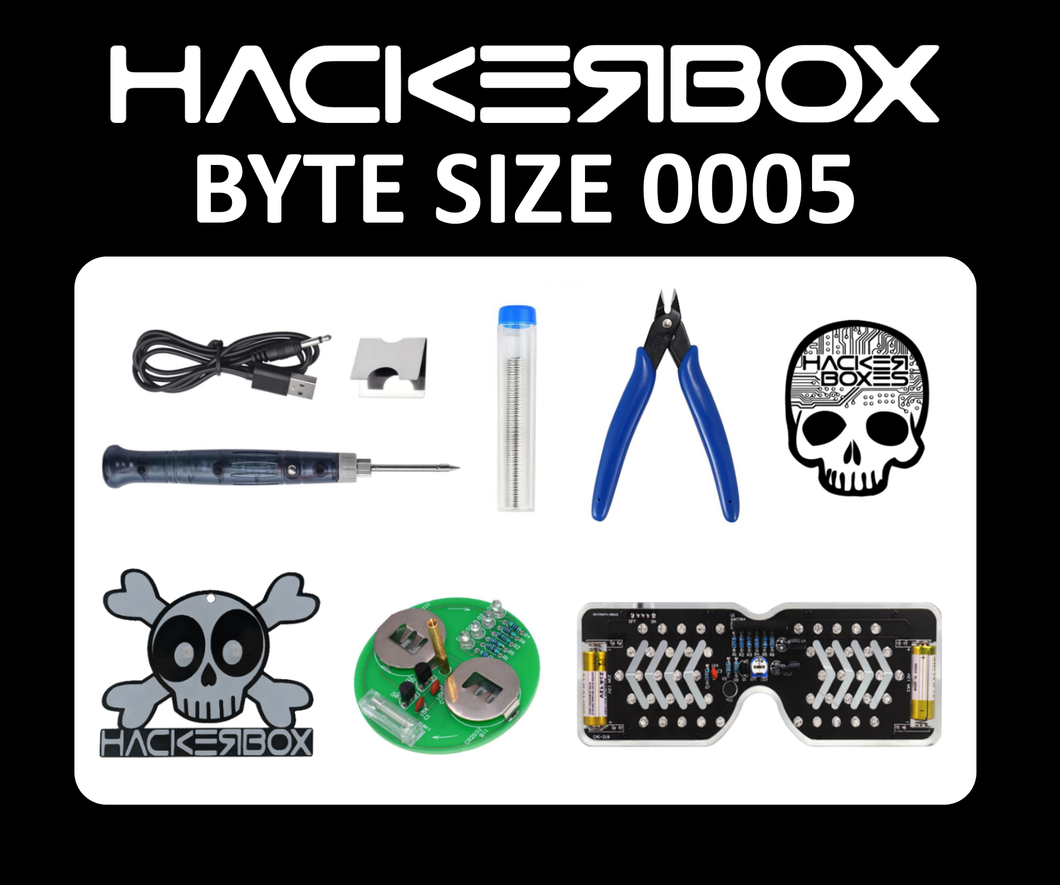 Byte Size #0005 - Soldering
Regular price $49.00 Sale
Box Contents Include:
Byte Size 0005 Booklet
USB Powered Portable Soldering Iron
Precision Flush Cutters
Tube of Solder
HackerBox BadgeBuddy Soldering Kit
Spinning Top Soldering Kit
LED Glasses Soldering Kit
Exclusive HackerBox BitHead Sticker
Booklet Contents Include:
Safely Using Soldering Tools
HackerBox BadgeBuddy Soldering Kit and Circuit
Assembling the BadgeBuddy
Spinning Top Soldering Kit 

and Circuit

Assembling the Spinning Top

LED Glasses Soldering Kit 

and Circuit

Assembling the LED Glasses

Robots Solder Too
Hobbyists Enjoy Building Electronic Kits

CISA F

ree Cybersecurity Tools and Services
Soldering, cutting, and kit assembly requires adult supervision.  Safety glasses must be worn.  The LED glasses are costume eyewear. They are not safety glasses.